The ZEISS LRP S5 First Focal Plane (FFP) Riflescopes give precision competition shooters and long-range hunters an uncluttered reticle and impressive total elevation adjustment.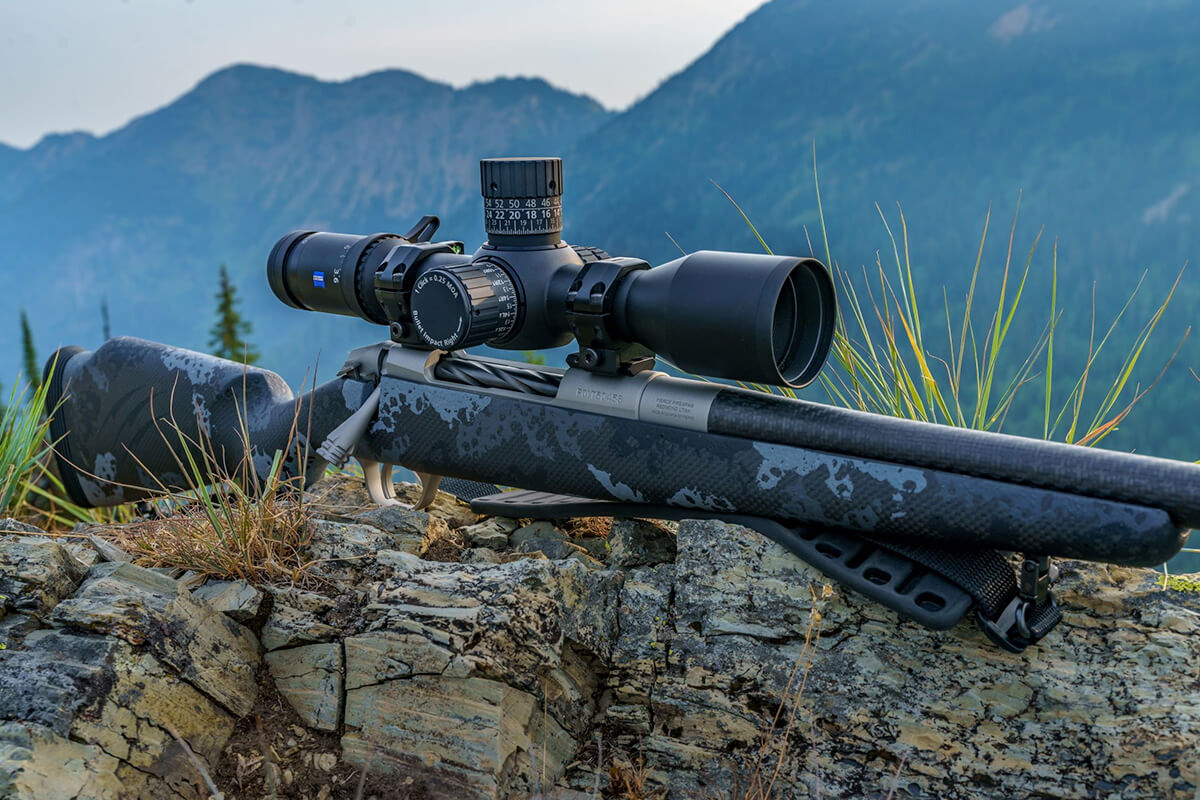 The new ZEISS LRP S5 first focal plane riflescopes include high-performance optics, high total elevation travel, highly repeatable, precise, and tactile turrets as part of a compact and heavy-duty riflescope – with a daytime visible illuminated reticle. Furthermore, these scopes offer two new first focal plane reticle designs – and are available in either milliradian (MRAD) or minute-of-angle (MOA). The ZEISS LRP S5 is designed, engineered, and manufactured in Germany and is built to withstand up to a massive 1,500 g-force of recoil. The product family consists of two models: 318-50 and 525-56 and is available in four unique configurations – all with 34 mm main tubes. Competitors in Precision Rifle Series (PRS) and National Rifle League (NRL) matches will find much to like in these new ZEISS riflescopes.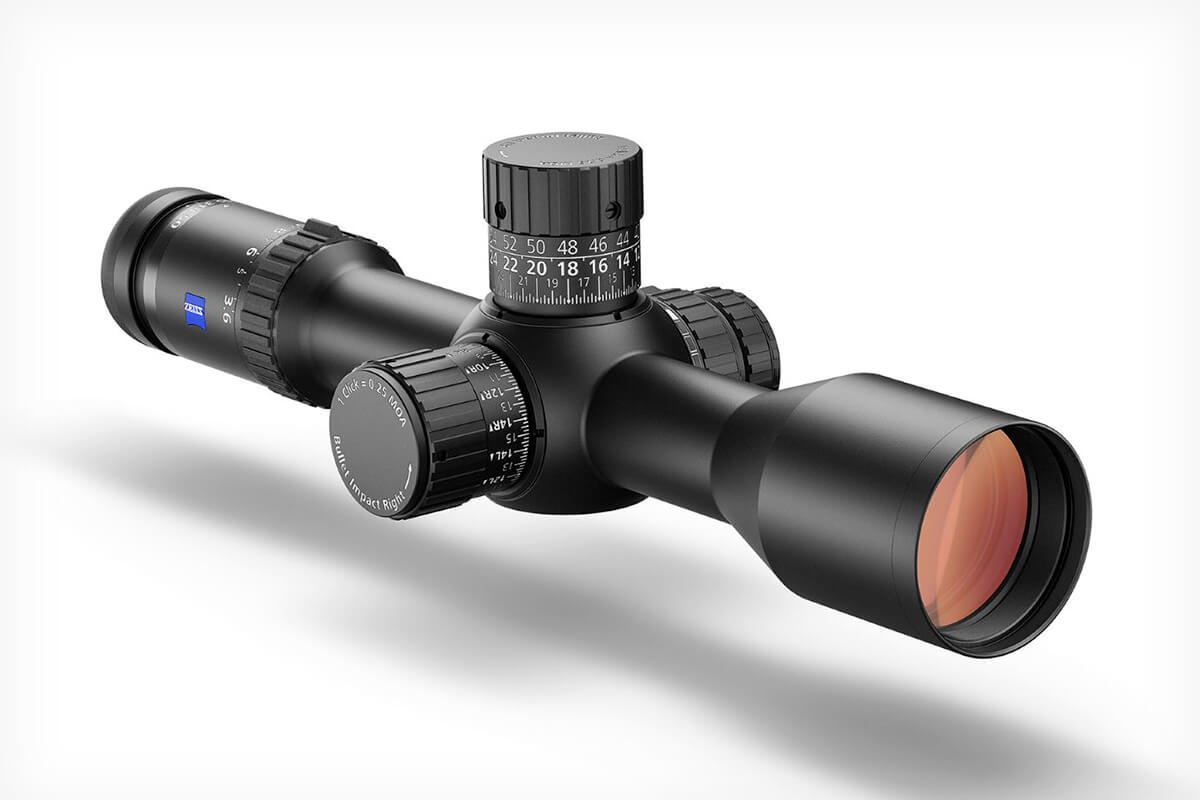 Exceptional Image Quality and Renders the Finest of Details
The premium optical design utilizes ZEISS Fluoride lens elements, SCHOTT glass and ZEISS's proprietary T-Star lens coatings for optimum color fidelity, image brightness, exceptional resolution and edge-to-edge sharpness within the entire field-of-view. The scopes deliver 90 percent light transmission to the eye, clearer visuals, faster target identification and validation of the finer details down range. The exterior facing lenses are final coated with ZEISS LotuTec protective lens coating process for anti-fogging and to repel water, dust, dirt, fingerprints and more.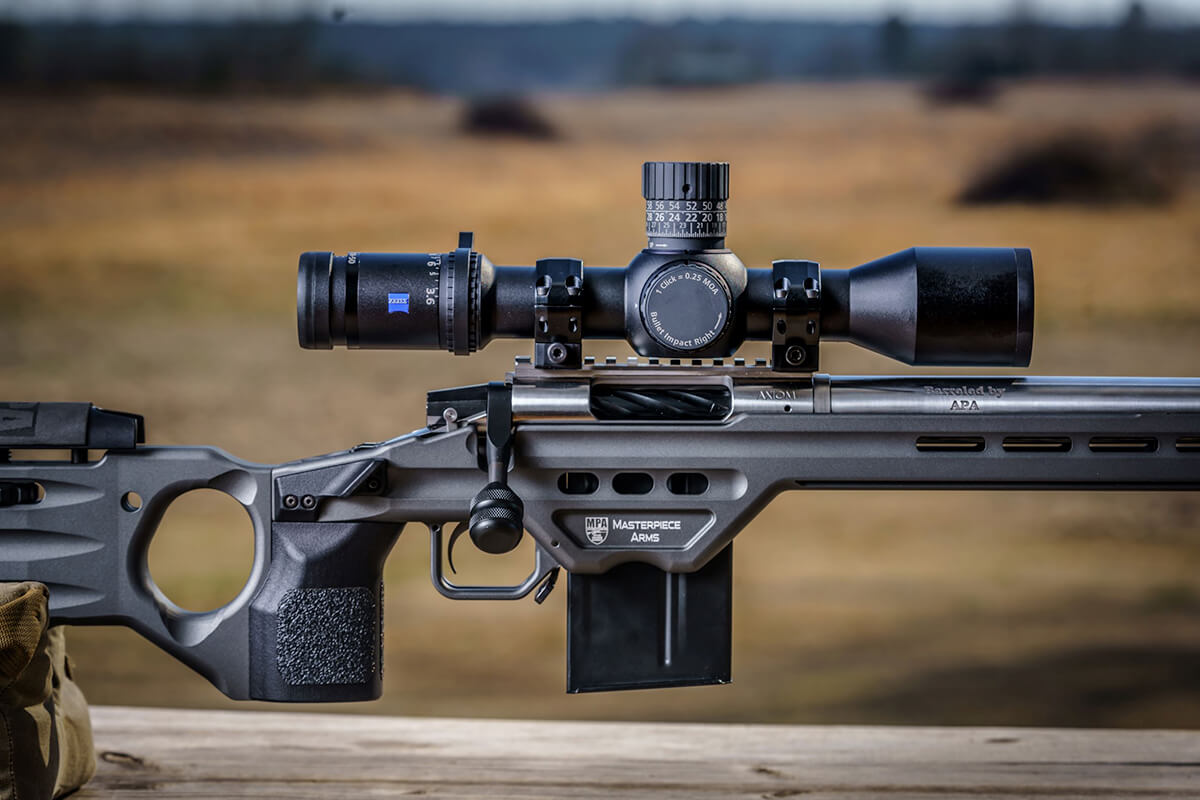 Tactile and Highly Repeatable Turrets: Precise Shot Placement
The ZEISS LRP S5 riflescopes offer an external elevation turret with larger font sizes and dual row engraving. The turret also incorporates the ZEISS Ballistic Stop feature, which provides a rock-solid return to zero. In addition, the all-new ZEISS External Locking Windage Turret (ELWT) feature allows the shooter to pull out on the locking collar, make necessary adjustments, and then lock-in the selected setting.
The MOA-based turrets are adjustable with .25-MOA-click values and offer 30 MOA of travel per rotation. Each click is audible and provides a tactile confirmation for every adjustment. The MRAD turret features a more pronounced click at whole MRAD intervals.
The 3-18×50 and 5-25×56 scopes offer best-in-class – 140 MOA or 40.7 MRAD – total elevation adjustment which enables shooters to engage targets up to 1500 yards – and beyond. When combined with the side parallax adjustment, infinitely variable reticle illumination, and a European-style fast focus eyepiece the ZEISS LRP S5 allows the shooter to precisely engage the most distant targets.
Two New Illuminated Reticles ZF-MOAi and ZF-MRi
ZEISS also introduces two all-new First Focal Plane (FFP) reticles. The ZF-MOAi and the ZF-MRi illuminated reticles represent MOA and MRAD smart reticle designs respectively. Each incorporate distinct, clean, and easy-to-understand reference marks along the main horizontal and vertical lines of the reticle; and they offer relevant windage hold-offs in the field-of-view below centerline. Both offer fine line reticle subtensions and floating center dots to serve the demands of precision shooters and long-range hunters alike.
Only the center section of each reticle illuminates to provide a finer point of aim while viewed against dirty targets or in harsher lighting conditions. The diffractive reticle illumination technology is digitally controlled, creates an ultra-bright daylight visible point-of-aim, and has an auto-off feature controlled by angle and time sensors. These two new reticles provide very intuitive aiming solutions for improved shooting speeds and for extremely precise shot placement.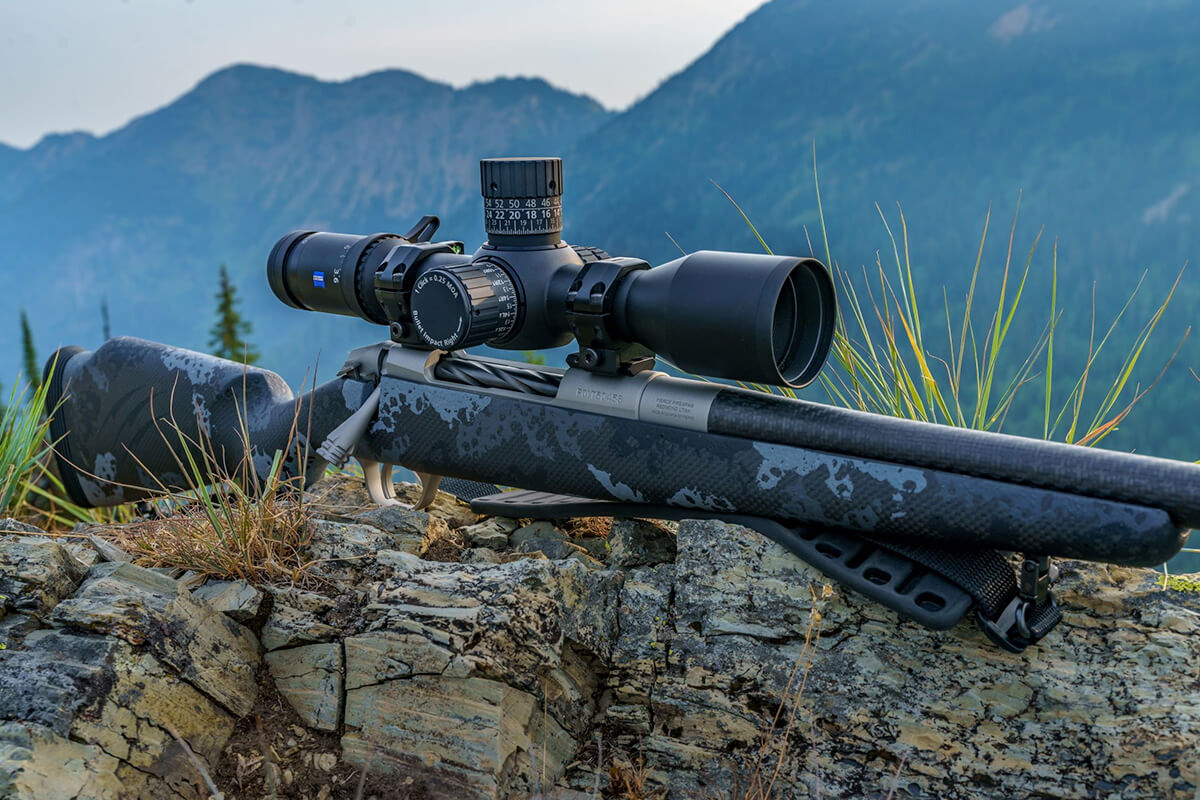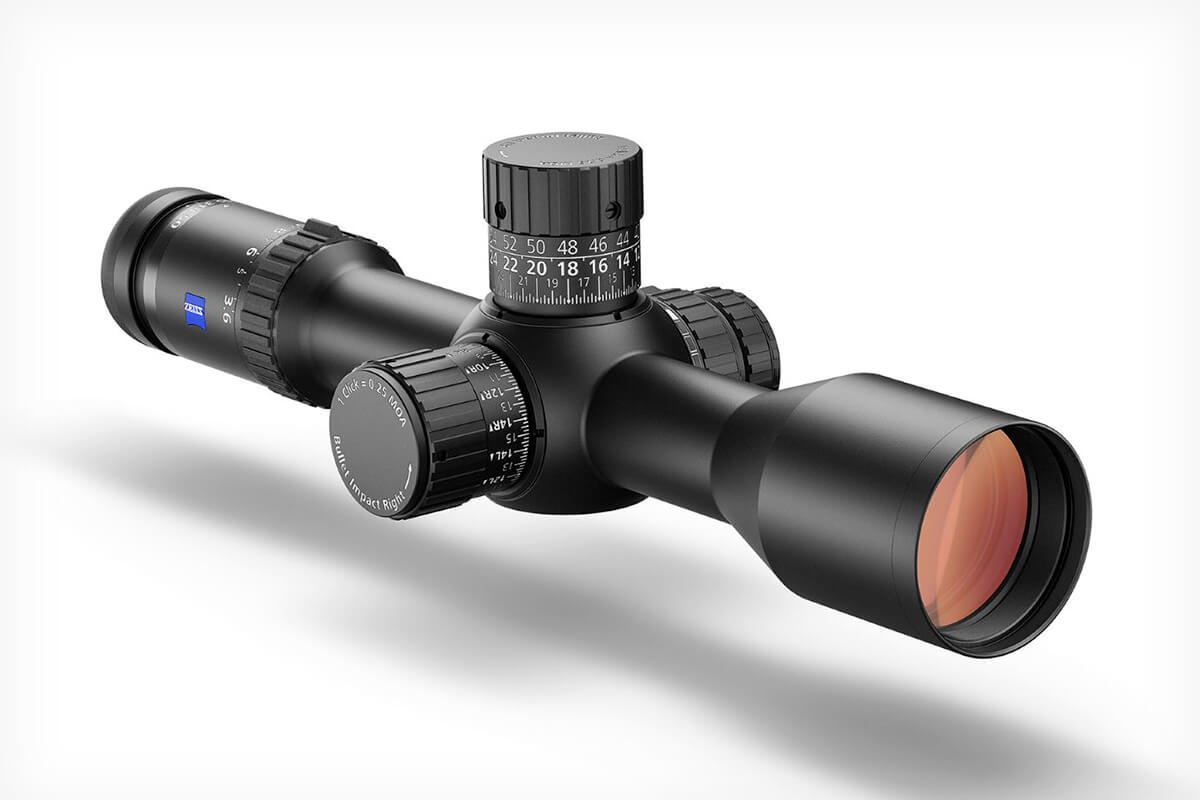 More Information and Availability
ZEISS LRP S5 first focal plane riflescopes are covered by ZEISS's Limited Lifetime Warranty and Five-Year No-Fault Policy – both of which are transferrable. The ZEISS LRP S5 riflescopes will be available at 'Authorized ZEISS Retailers' beginning in early November 2021.
For more information, please visit ammunitionseek.com